All in all a great way to spend a weekend. :)
Thursday I went to dinner at the home of Beader and Husband(who is a very good friend of mine for over a decade but I have not appropriately blog- nicknamed him yet, or obtained his permissoin to use his name, so Beader's husband will hve to suffice for now ;) and had a wonderful time!
Beader presented me with homemade stitch markers! They are so pretty that I am
tempted to beg for matching earrings!
I include multiple pictures because they are hard to photograph well.
They were presented in a lovely satiny pouch.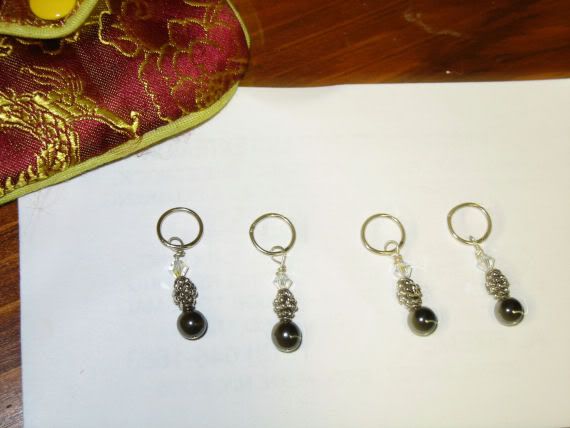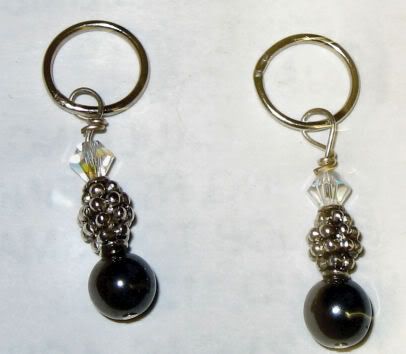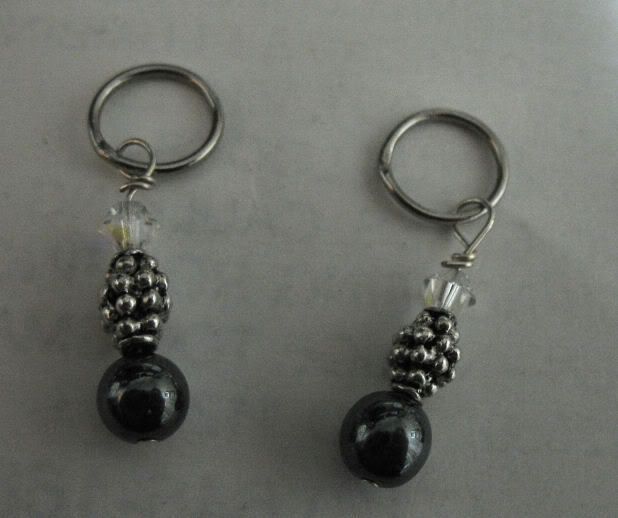 Friday night I got to see a very good old friend, Rosemary, who came into town with her daugther and daughte'rs friend. We met up with Richard (I have a few friends named Richard, this one I know from high school.), and went to dinner at Carmines for that good all-purpose family style Italian food binge :) It was great to see them!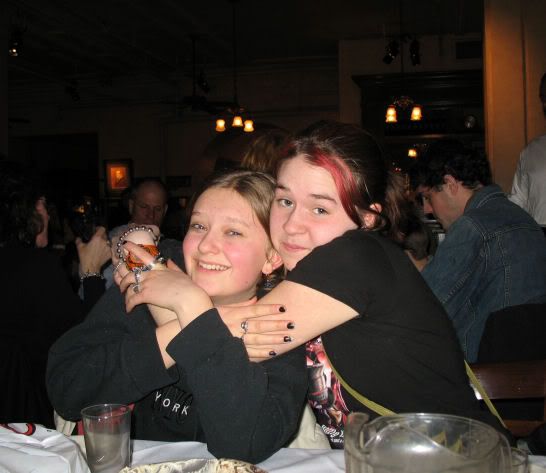 Saturday was
Kim's
birthday and we went with a small group for dim sum. (The Richard I ususally mention was along for this one :)
I was outstandingly tired all day, but had a great time nonetheless.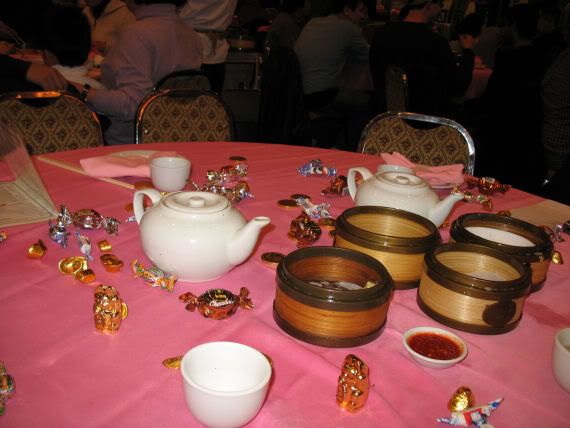 I won't be eating again for a while ;)
Today I spent laying aorund the house and doing some knitting.
Cast on for Branching Out. Again.
I'm beginning to think I am never going to knit this project,
especially since it is starting to feel like work.
I've cast on countless times.
With about 4 different yarns, of different weights.
and something bothers me about it every time.
Either I lose count, or don't like how it looks, or find the gauge fussy, or something.
I've knit the first 15 rows of this thing at least a dozen times.
AndI just keep finding some problem.
I think its time i called it quits on this project and found something more hospitable.
Maybe one of the 11 things i already have going.
I think I need a good social knitting occasion to help me buckle down and finish things :)