Let me apologize. Both in retrospect, and in advance.
Retrospect. I have been the worlds worst blogger.
I have lots of reasons. My free time has been occupied with a lot of things
Many good, some not so good.
But it hasn't left me with a whole lot of free time
And the free time I do have, I've been too tired to do much.
Work has been busy.
I've had a million social engagements (this is good :)
A few freelance things
And a new toy. (more on this later)
Things seem to be clearing up some thankfully.
And the advance apology?? Expect a lot of gratuitous pictures.
I got a new camera!!!! and i LOOOOOOOOOOOOOOOOOVE it.
Its a Canon Powershot A610.
(Read all about it here)

I briefly considerd the A620, which only differs from this one by 2 megapixels (this one is 5, the other 7) but concluded it wasn't worth it to me. And boy am I glad. The quality on this thing is amazing. Its making me a far better photographer than I actually am.
What follows are a few pics from week one of the new cam.
I haven't been knitting as much as I'd like (though i'm getting back into the swing of it.) But since this is a knitting blog, I do feel like I should lead off with some knitting, even if it isn't mine.
(all pictures can be seen larger by clicking on em)
Here is Branching Out in progress.. up close and personal (Macro focus)
Pretty!
Next up is Joy's 1 and a half year old Jacob. This pic was clipped out of a video,
and is much better than I'd have expectd.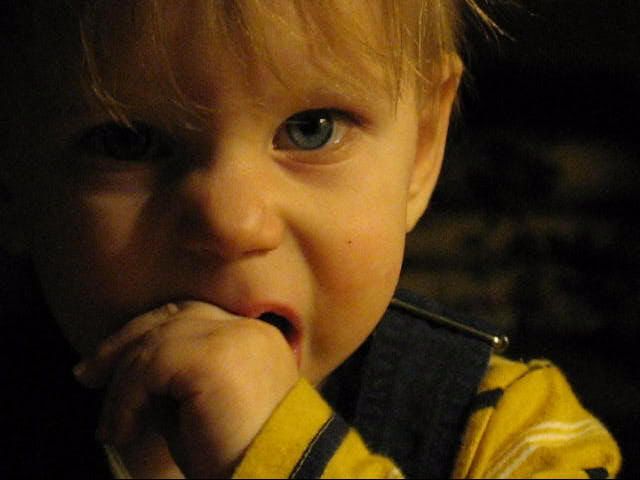 Gratuitous Empire State Building Shot. In its largest size you can see the spire clearly.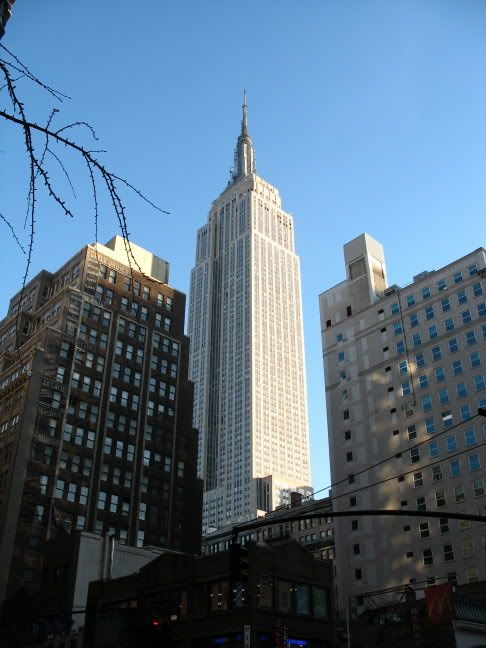 I'll save more pictures for later, but I'm glad I got some online to share :)
Tomorrow, I am going to celebrate the birthday of the Woman who told me to knit.
If you get a chance, click here and go wish Kim a Happy Birthday
Hope you all haven't gone completely away :) Its good to be back!