I received my first SP 7 package (from the Knittyboard SP7) yesterday, and I am absolutely delighted with it!
It arrived, neatly packaged from overseas - far faster than I thought it would, and it was full of such beautiful stuff!
First up is a pic of the haul as a whole. Please disregard the mess in the background.
I had to take at least one pic of the ingenious shrink-wrapped packaging of the yarn, before I tore into it.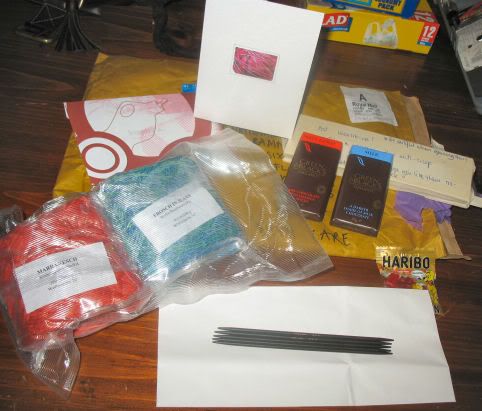 I couldn't wait for long. I tore open the package and it contained two substantial balls of Ewas Sockenwolle. Both are STUNNING, the pics don't do them justice! And what texture! delicious, positively delicious!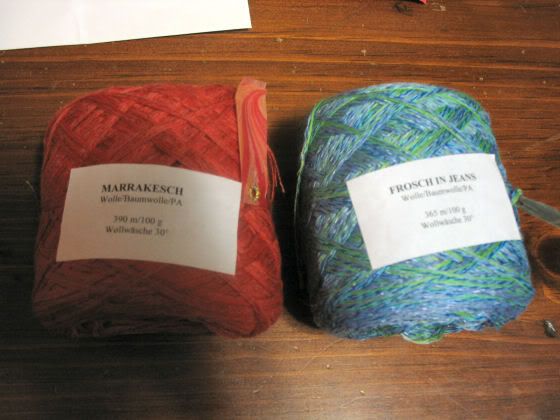 Next up are a set of gorgeous Holz & Stein ebony dpns. They feel amazing to the touch - I keep rolling them around in my hands just admiring the feel, the weight and the look. They are gorgeous, sturdy works of art. I can't wait to try them out on socks!


Gummy!

And then we have these.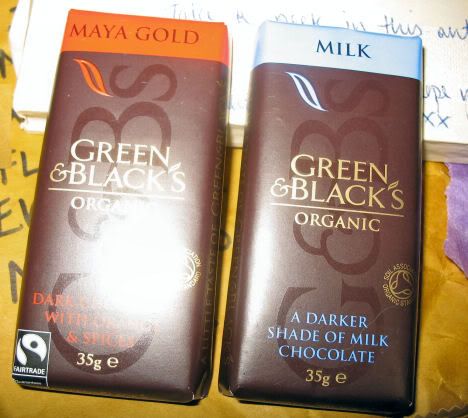 I'd like to pretend I still have both bars, but one has um... mysteriously dissappeard ;)

Delicious! I've never had this chocolate before and I'm hooked. It is REALLY good.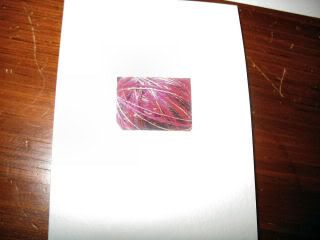 Last but certainly not least we have a lovely yarn note card, with a very nice note :)

I was pretty surprised to get a package already, and I am SOOOOOOOOOOOOOOOO happy with what was in it! :) Thank you, thank you THANK YOU!