At long last... some pictures!!!
First of the secret pal box!
the pictures aren't great(as usual.. my hands move)..
But the gift was first rate! I couldn't be happier!
Group Shot one - .. many of the things but pic cuts off at the bottom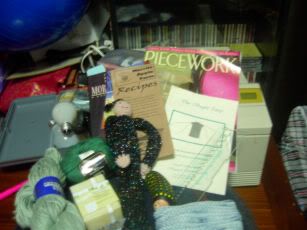 Group Shot 2 - a little blurry ..but still tons of visible goodness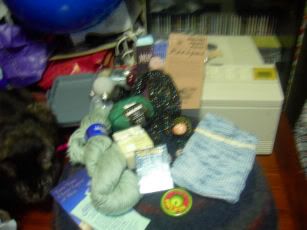 Close up of the bath mitt.. So pretty!! and see those two yarnages above!!.. soon-to-be bath mitts just like this one!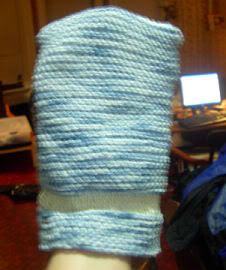 My New Friends!!!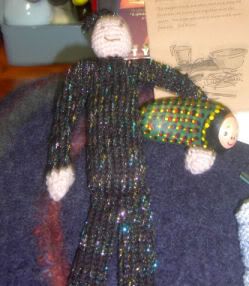 Close-ups of their faces!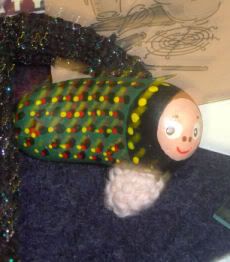 Even Desdemona got a gift out of this!!!
Finally.. a pic of Kitty Pi Blocking. Not a secret pal gift per se but I used the wool-wash she gave me when I felted it!